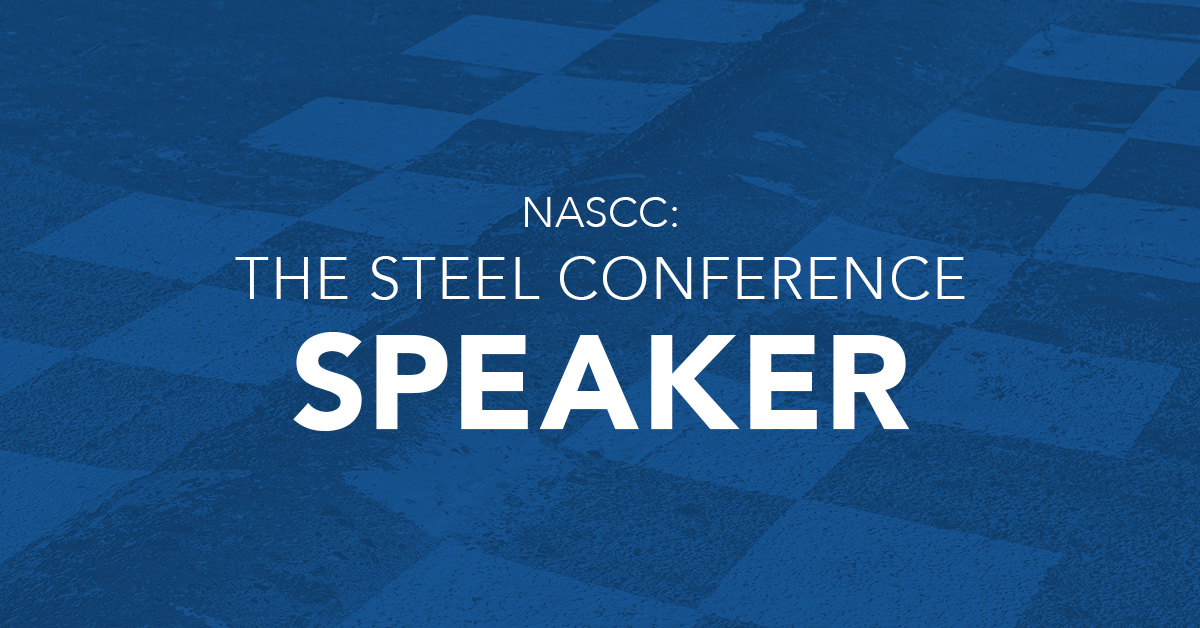 This year's event will be held in Charlotte, North Carolina from April 12 to 14. Join us for this three-day gathering featuring over 200 informational sessions, a packed exhibition hall filled with innovative ideas, and a chance to network with the world's top structural engineers, fabricators, erectors, and steel professionals.
This year CSC is also an exhibitor and Silver Level Sponsor. Find our booth (#1526) at the exhibition hall where we'll be showcasing our products and making connections with you. Plus, attend one of three sessions led by our in-house experts and say hello at our sponsored Friday afternoon "Coffee Break" session.
We are honored to have some of our very own team members speaking at the conference this year. They will be presenting during three different time slots, and will be discussing best industry practices about each of their individual disciplines. Don't miss the chance to learn from our in-house experts.
Learn more about this year's conference, and register today at NASCC.AISC.ORG. We'll see you there!
Simple Connections Simplified – Joist and Deck Style
Speakers: Tim Holtermann SE, PE; Jeffrey Martin, PE
Time: Wednesday, April 12: 3:00 PM – 4:00 PM
Best connections for all things joist and deck. The first half of the presentation will explore the attachment of joists to their supports and deck to joists or beams. The second half of the talk will involve all of the stuff that ends up being attached to the joists and deck. Everything from sprinklers, duct work, conduit, bracing for walls below, light fixtures and many other trades. Welding, drilling, clamping, etc. This will be suited for engineers, connection designers, erectors.
Best Practices When Detailing and Designing With Steel Joists
Speakers: Brian Cameron; Maribel Fernandez
Thursday, April 13: 11:00 AM – 12:00 PM
Best technical and professional practices when detailing and designing with steel joists. Open web steel joists provide an economical and efficient structural support of roofing and flooring systems which have been a key component in countless building types for nearly a century. The open web configuration facilitates the passage of mechanical, electrical, and plumbing, thus maximizing the coordination process with other trades plays a crucial role in achieving the ultimate goal of a successful project. This session will also outline practical guidelines on joist to steel critical connections, minimizing rework and waiting time by reducing RFIs and by creating familiarity with the SJI code and OSHA regulations for joists, detailing & designing to optimize erection, shipping, and safety.
Best Practices When Selecting and Detailing Steel Deck
Speakers: Joseph Craigen, Maribel Fernandez
Thursday, April 13: 1:45 PM – 2:45 PM
Best technical and professional practices when selecting and detailing steel deck. Detailing and designing steel deck is a very specialized process and typically only steel deck manufacturing professionals are intimately familiar with the requirements. During this presentation we will highlight the best practices when detailing or selecting steel deck as part of the project design, we will review how to check deck capacity tables, and the application of the different types to help you make informed decisions. We will provide practical guidelines on deck critical connections, attachment, installation, the SDI code, OSHA deck regulations, and industry standards that will support minimizing the RFI's, project delays, and potential field issues. Detailing & designing to optimize cost, installation, shipping, and safety, are all crucial to achieving the ultimate goal of a successful project.