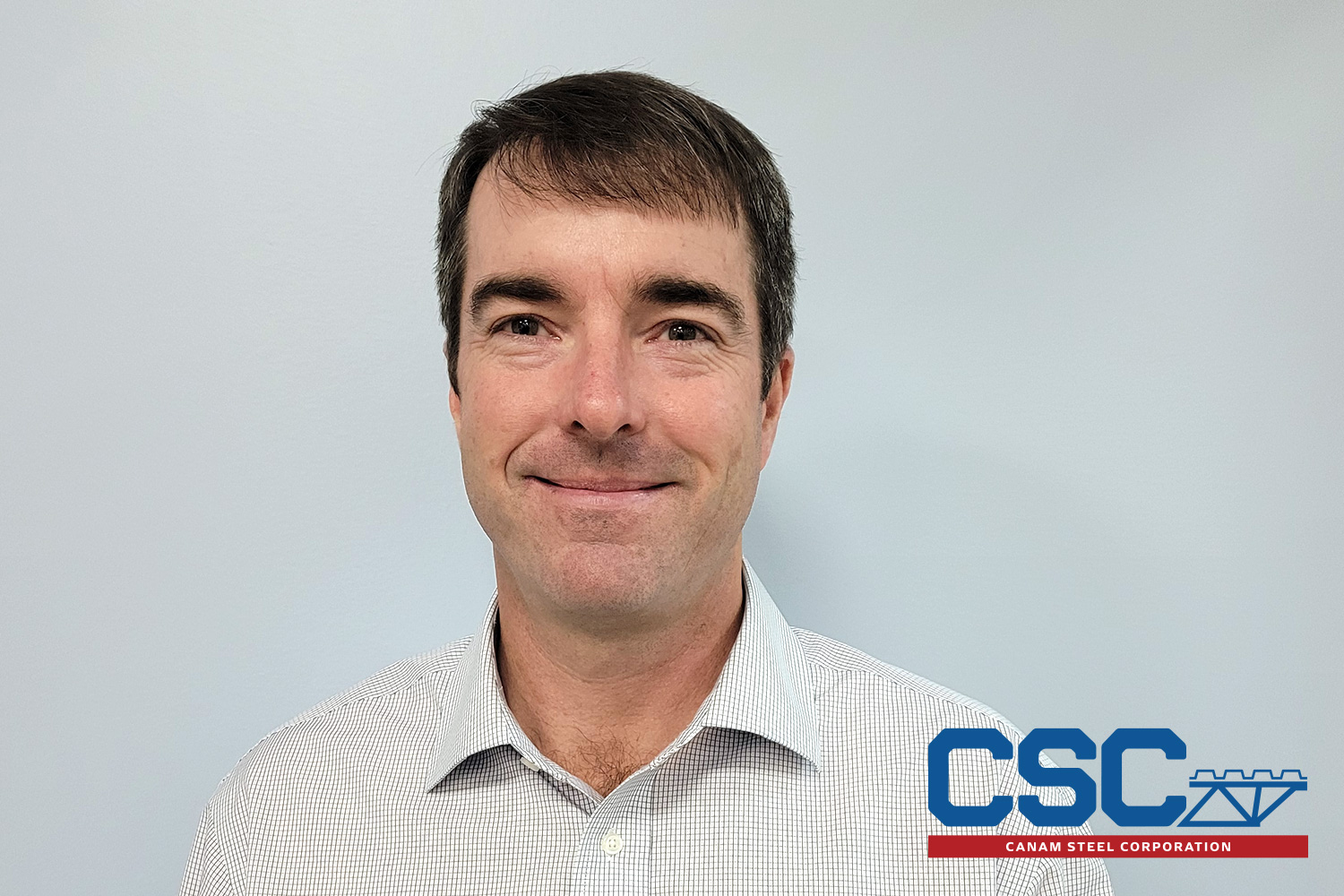 Incoming Regional General Manager, Chris Ervin, starts new role
Canam Steel Corporation (CSC), an American service-oriented manufacturing company that manufactures open web steel joists and a variety of steel deck products, is pleased to announced that Chris Ervin has joined the CSC team as the newest Regional General Manager (RGM) of the Southeast Region, effective December 21st, 2020.
With nearly 30 years of professional experience in the industry and a BS in Metallurgical Engineering from the University of Illinois Urbana-Champaign, Ervin will effectively lead the Southeast Region of the United States toward growth and strive to meet profitability goals. He'll also be responsible for continuously improving his teams through professional development and expanding CSC's new brand identity, spurring from the recent separation of their former parent company.
"We feel that Chris is the person who can improve our team, increase the visibility of the CSC brand, provide a high level of customer satisfaction, and improve our overall success in our operations," said Tom Gilligan, CEO, Canam Steel Corporation. "I am confident that Chris will help the Southeast Region increase sales."
Ervin is an experienced general manager and has worked for a number of steel producers throughout his career. He has vast experience in non-residential construction environments and in operational roles within steel mills, and prides himself on his leadership skills, which have enabled him to successfully guide and develop his teams into a cohesive unit. These are the qualities that made Ervin both an appealing and qualified candidate for this role.
"We have a great team with a lot of really sharp people," says Ervin. "It's an exciting challenge and will be a lot of fun to be part of something new."
Chris and his wife Paula have returned to Jacksonville, FL for this new opportunity, a city in which they previously lived about 15 years ago. The family is excited to settle back into this community they know and love.
Ervin adds, "I aim to bring a good energy to work every day and do my part to improve the workplace for others. I'm looking forward to working with them and growing into this new position."